LATEST PRODUCTS
The Middle East's dedicated kitesurfing shop
KitesurfDubai is the Middle East's dedicated kitesurf shop since 2012. Our mission is to provide the best kitesurf equipment to riders in the Middle East and the rest of the world.
Kitesurfing for everyone…
Foil kites, tube kites, twin-tip boards, surf boards, kitesurf harnesses, kitesurf accessories… If kitesurfing is your passion, you will find all the gear you need to fully enjoy your next kite session. We only work with top kitesurfing brands offering the best-quality equipment such as Ozone, F-One or Peter Lynn Kiteboarding.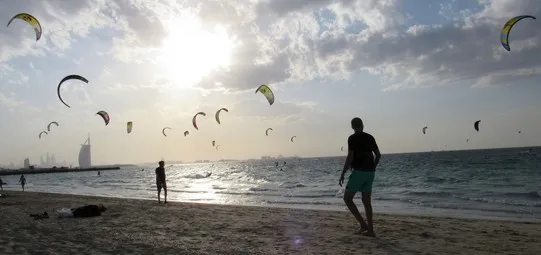 …and everywhere!
Whether your kitesurf in the UAE, Oman, Bahrain, Qatar, Saudi Arabia or Kuwait, we will ship your kitesurfing equipment directly to you! We use reliable courier services to get your order quickly and safely delivered, no matter where you are in the world.
Awesome customer service
Our team is here to give you custom advice on what equipment is best suited for you. A beginner kitesurfing rider in Dubai's light wind will need a different kite size and shape compared to an experienced rider enjoying Qatar's strong wind. We know the subtle differences between each kitesurf product we sell, and we strive to support our customers get the best possible gear.