OZONE R1 V4 KITESURFING KITE
ACCESSIBLE PERFORMANCE IS TRUE PERFORMANCE
SIZES: 7 / 9 / 10 / 11 / 13 / 15 / 17 / 18 / 19 / 21
The R1 V4 has been derived from the extremely successful R1 V2 and V3, both of which set the benchmark in kite racing competitions. The V4 design takes it to the next level, delivering supercharged performance while maintaining the R1s well known ease of use and accessibility.
The Next Level…
Race specific kite
Ultimate performance
State of the art technology
Advanced riders only
The V4 design takes it to the next level, delivering supercharged performance while maintaining the R1s well known ease of use and accessibility.
R1V4 Internal structure:
The new re-designed internal structure has allowed us to increase cell count up to 8% while reducing bridle line up to 12%, accounting for major parasitic drag reduction.
Internal Airfoil Sections
Internal Diagonal Ribs
Internal Tension Straps
Double Transverse Sail Shaping
The Leading Edge now features Double Transverse Sail Shaping creating a cleaner surface on the most important area of the aerofoil. The result is less turbulent airflow and longer skin adhesion, which positively effects the lift to drag ratio increasing overall performance.
Refined Leading Edge Air Intakes
The Leading Edge air intakes have been refined for faster progressive inflation, improved seal and optimised positioning to maintain internal air pressure. This enhances land and water re-launch capabilities.
Materials:
The top and bottom surfaces use our time proven Ultra Light materials (top 35g/sqm; bottom 27g/sqm)with an even lighter weight material (27g/sqm) for the internal structure on the 15m to 21m sizes keeping weight down and improving light wind flying characteristics.
Pro-Tune Speed System:
The all-new R1 V4 Pro-Tune Speed System is lightweight and low drag using reduced line diameters and features incredibly simple adjustment via the stream line self-locking Splice Trim System.
What do these design changes mean?
More Speed and More Power
Better Upwind and Better Downwind Angles
in a package that is as easy to use as its predecessors!
Bags
Closed Cell Kite Technical Bag (optional)
Technical Bag with loads of space featuring an internal stash pocket and external control system pocket. Adjustable shoulder straps and foam padding provide extra comfort.
Closed Cell Kite Compressor Bag (optional)
For a secure packing process to maintain the plastic pattern profile shape. Light weight materials, internal compression straps and a breathable mesh lining keep weight and packing size to a minimum – perfect when traveling with multiple kites. Combine with the Bag to fit multiple kites inside one bag.
Important Notes:
The R1 V4 is for advanced riders only who have previous foil kite experience. It is not difficult to fly but there are techniques required to fly a high aspect ratio foil kite.
The R1 V4 materials have been used extensively on our Ultra Light Kites and Paragliders since 2011. The kite must be carefully looked after, it needs an experienced rider who knows how to keep the kite up in the air and how to handle it gently on the ground.
The kite is water re-launchable, but we recommend that you keep it flying and out of the water if possible! A drainage system on the wing tip allows any water that may have entered the kite to drain out. Do not use the kite in waves.
Always use a Brake Handle when flying a foil kite. This is the handle/line spanned between the back leader lines on the control system. This easy to grab handle makes inflation, self-landing and reverse launch easier.
This kite features a simple yet effective front line flag out release. After releasing the flag out you should check the speed system, bridle lines and your flying lines for twists before restart.
The R1 V4 must be packed using the concertina method. If the kite is packed and stored using any other method such as rolling this will void the warranty. The Leading Edge plastic battens are a fundamental part of the design and must not be forced out of their given shape otherwise the kite can loose stability and flying characteristics.
The Speed System and Bridle lines will require maintenance just like any high performance equipment in racing sports – they must be checked after every 60 hours flying time and maintained in the correct trim or the kite will not perform as designed. Bridle Lines that are worn or not to factory specification (+ or – 15mm) must be replaced. Speed System lines that are worn must be replaced. If the Speed System lines are not worn but are not to factory specifications you must adjust back to factory spec. How To videos and a Bridle Check PDF with all measurements can be found here …
Tech specs
Exceptional Ozone Factory Construction
Designed With OZ-CAD
High Performance Ultra Light Materials
Double Transversal Shaping
High Cell Count
Optimized Leading Edge Air Intakes
L.E Profile Reinforcements
Internal Diagonals and Straps
High Performance Bridle Lines
Pro-Tune Speed System
Water Drainage Channels
Waterproof deflation zipper
Closed Cell Kite Technical Bag (optional)
Closed Cell Kite Compressor Bag (optional)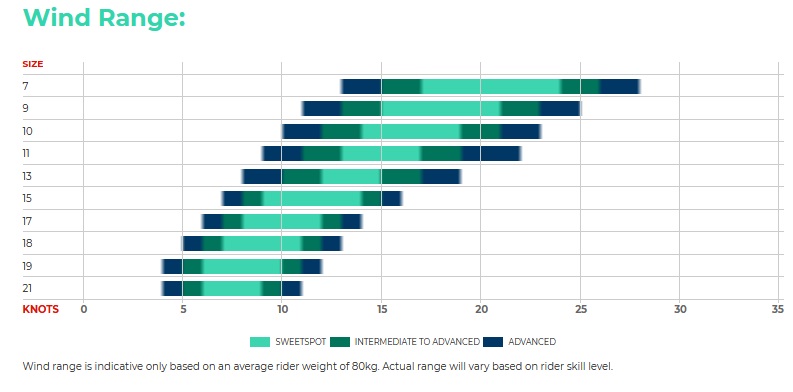 KitesurfDubai.ae is the leading Ozone dealer based in Dubai and shipping worldwide.
Shop online for high performance and race foil kites, including Chrono and R1; trainer kites, including Octane, Quattro, Imp, DP and Ignition; as well as wide range of kites with inflatable leading edge, including C4, Catalyst, Reo, Zephyr, Enduro, Uno and Edge. Also available re-ride and race bars, line extensions and accessories.
Free shipping on all Ozone Kites in the UAE. Free worldwide shipping on most Ozone Kites and products. Reduced shipping rates for selected Ozone products to Qatar, Bahrain, Oman, Saudi Arabia, Kuwait, Lebanon, Egypt.