OZONE REO V6 WAVE KITESURFING KITE
Pure Wave Riding
The Reo is an iconic model in the kitesurf world, designed for uncompromised wave riding and renowned for delivering outstanding performance and feeling.
Sizes: 4 / 5 / 6 / 7 / 8 / 9 / 10 / 11 / 12
FEATURES:
WAVE RIDING SPECIFIC DESIGN
VERSATILE PERFORMANCE IN ALL CONDITIONS
TWO VARIABLE BRIDLE GEOMETRY SETTINGS
DIRECT HANDLING, HUGE DE-POWER, INSANE DRIFT
The Reo's unique flying characteristics and versatile performance allow you to maximize the potential of every wave, from on-shore slop to cross-off barreling reef breaks. Fast direct handling and insane drift combined with huge de-power means you can choose exactly where you want to place yourself on a wave to make that next move – smash the lip, clear a section, carve turns or snap in the pocket.
The Reo V6 features our new rip-stop material combination. The new rip-stop canopy material has an advanced ultra flex coating improving feedback in gustier conditions making for a smoother ride. The new technical rip-stop dacron is super tough, used on the Leading Edge and Struts it improves strength, durability and longevity.
An all new Fast Flow One-Pump Inflation System makes set up and packing quick and easy. It features single point inflation/deflation and a high air flow rate between the Struts and Leading Edge, with clips to seal the hoses to prevent unwanted air flow in case of damage.
Variable Bridle Geometry – quick and easy to change with no extra lines to add or remove. These bridle settings extend the kites operating range, bringing another level of versatility to this outstanding design.
Offshore – A balanced and refined feel with good forward speed perfect for most conditions, and excelling in cross-shore to offshore winds. The kite can sit further to the edge of the wind window when de-powered, drifting as you ride down the line. The Offshore setting is the upper knot on the VBG Pigtails.
Onshore – The kite sits a little further back in the wind window and tackles onshore conditions with ease. Increased bar pressure improves feeling from the kite when a wave is pushing with the wind. If you prefer a slightly heavier feel this could be the setting for you. The Onshore setting is the lower knot on the VBG Pigtails.
We understand the importance of aerodynamics and weight saving especially on a kite where drift is imperative. Every detail has been refined to be as light as possible while maintaining the strength and integrity you expect from an Ozone product.
Un-hooked riders will feel at home on the Reo, it will fly and float in unison with your movements. Simply trim in with the cleat before unhooking, or if you prefer to ride un-hooked often we suggest adjusting the Control Systems back leader lines to the longer position. To customise bar pressure and turning speed for your personal preference use the rear line adjustment tabs on the kite.
Re-launch is quick and easy – by turning the bar or using the Re-launch Balls on the leader lines, the Reo will roll over and take off from the water in an instant. This is especially helpful if you're stuck in the impact zone and need to get out of there fast!
FEATURES
Exceptional Ozone Factory Construction
Designed With OZ-CAD
Variable Bridle Geometry
4-line Pulley-less System
Internal reinforcements
Double Stitched Folded Seams
Load Distribution Panels
Direct Connect Struts
Reinforced Leading Edge and Struts
Reinforced Trailing Edge
Low profile aerodynamic Scuff Pads
Unique bladder construction
Anti-Snag Line Deflectors
Tuned Bridle Geometry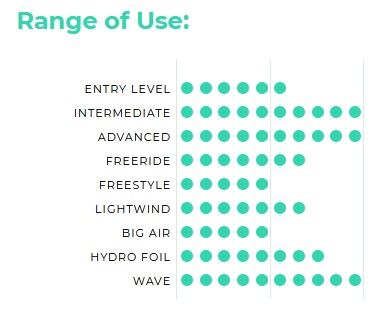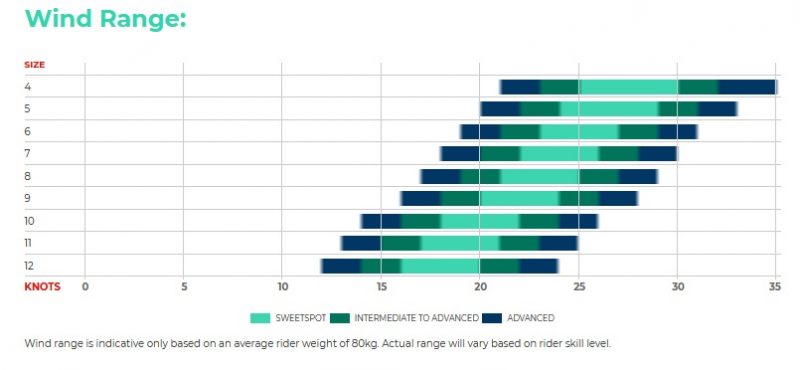 Contact Water V5
Features:
Two Release Modes

Three Loop Size Options

Spinning Head with Anti-twist Flag Out Line

Soft Bar Ends with Leader Line Adjustment

Bio-based Dyneema® Modular Flying Lines

Ergonomic EVA Grip

Stainless Steel Leader Line Pin

Light Weight Aluminium Centre Piece

PU Covered De-power Line

Stainless Steel Trimmer Bracket

Clamcleat Trimmer

Re-launch Balls
KitesurfDubai.ae is the leading Ozone dealer based in Dubai and shipping worldwide.
Shop online for high performance and race foil kites, including Chrono and R1; trainer kites, including Octane, Quattro, Imp, DP and Ignition; as well as wide range of kites with inflatable leading edge, including C4, Catalyst, Reo, Zephyr, Enduro, Uno and Edge. Also available re-ride and race bars, line extensions and accessories.
Free shipping on all Ozone Kites in the UAE. Free worldwide shipping on most Ozone Kites and products. Reduced shipping rates for selected Ozone products to Qatar, Bahrain, Oman, Saudi Arabia, Kuwait, Lebanon, Egypt.