OZONE CHRONO V4 KITESURFING KITE
UNIVERSAL HIGH PERFORMANCE FOIL KITE
The Chrono legacy lives on! The all-new V4 has been completely redesigned with emphasis on accessible performance using the latest design technology and understanding from our highest performance race kite, the R1 V4.
SIZES: 11 / 13 / 15 / 18m
Universal high performance foil kite
All-round, Twin Tip and Hydro Foil settings
R1 V4 design technology
Experienced riders or with previous foil experience
Performance wise the Chrono V4 sits between the Hyperlink and R1 models. Many technical details were transferred across from the R1 V4 to the Chrono V4 providing a similar feeling while being less demanding to fly. It's for performance orientated Hydro Foil and Twin Tip riders who want a high level foil kite for light to mid wind ranges.
New Leading Edge Transversal Shaping creates a cleaner surface on the most important area of the aerofoil. The new internal construction, increased cell count by 8%, bridle line count reduced by 25% and total bridle line length reduced by 14% drastically reduces drag. These advancements in design combined with lightweight materials means the kite handles extremely well especially in light winds. The Chrono V4 is not much more demanding to fly than the Hyperlink V2 however its performance threshold is closer to the R1 V4, so it has more potential to take you to the next level!
Continuous power generation through turns makes the Chrono V4 a fun kite for active flying to generate power when conditions are light. It is ultra stable and reacts to bar inputs instantly making it easy to get riding in the lightest winds. An overall lighter bar feeling allows you to ride with less fatigue.
For Foil Board riders the Chrono V4 is a true out and out sports car, the harder you drive the more it offers. It's got great angles up and downwind, it's really fast if you like speed and hold on if you send it! Twin Tip riders can expect nice big floaty jumps, just load the rail and send it. Easy up wind even when it's light and if you have a flat water spot then pull that bar in and see how much power and speed your legs can handle!
The Chrono V4 features an all-new material combination with a durable, airtight and lightweight double rip-stop for the upper and lower surfaces. The new material has a unique formulated coating to help shed water, improving flying characteristics and water re-launch. The Chrono V4 is durable and strong, while being as lightweight as the V3 Ultralight version.
The Leading Edge air intakes have been refined for faster progressive inflation, improved seal and optimised positioning to maintain internal air pressure. This enhances land and water re-launch capabilities.
BRAKE LINE SETTINGS
Three settings allow you to fine tune kite feedback and bar pressure to your liking. It is quick and easy to change with no extra lines to add or remove.
All-round – The ideal balance in performance and feeling for most riders and conditions. The All-round setting is the middle knot on the PB1 line (factory setting).
Twin Tip – Increases bar pressure and offers a sharper, more direct feeling perfect for Twin Tip riding. If you prefer a heavier and direct feel this could be the setting for you. The Twin Tip setting is the lower knot on the PB1 line.
Hydro foil – Decreases bar pressure with a longer lifting period perfect for foiling maneouvers.The Hydro Foil setting is the upper knot on the PB1 line.
FEATURES
Exceptional Ozone Factory Construction
Designed With OZ-CAD
High Performance Ultra Light Materials
Transversal Shaping
High Cell Count
Optimized Leading Edge Air Intakes
L.E Profile Reinforcements
Internal Diagonals and Straps
Sheathed Bridle Lines
Double pulley Speed System
Water Drainage Channels
Waterproof deflation zipper
Tuned Bridle Geometry
Closed Cell Foil Kite Compressor Bag (optional)
Closed Cell Foil Kite Technical Bag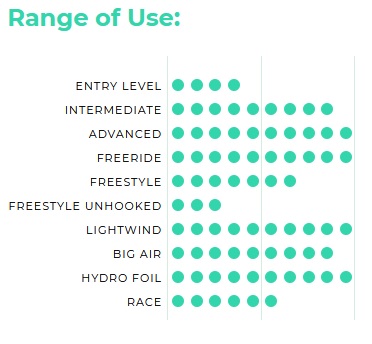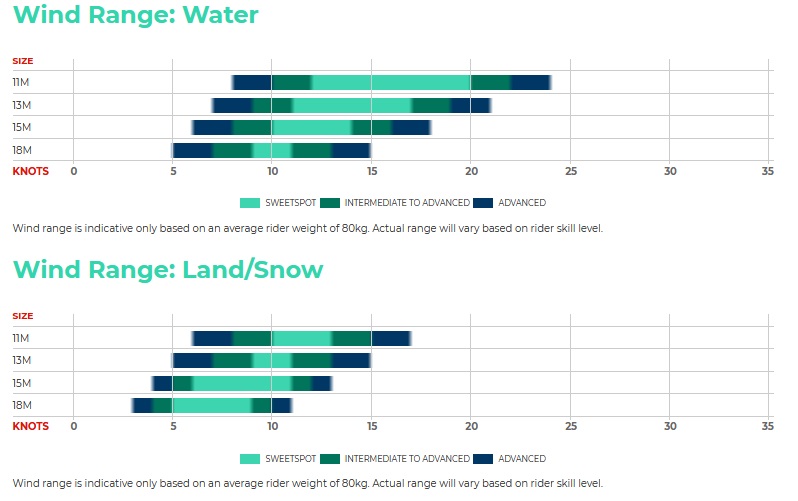 KitesurfDubai.ae is the leading Ozone dealer based in Dubai and shipping worldwide.
Shop online for high performance and race foil kites, including Chrono and R1; trainer kites, including Octane, Quattro, Imp, DP and Ignition; as well as wide range of kites with inflatable leading edge, including C4, Catalyst, Reo, Zephyr, Enduro, Uno and Edge. Also available re-ride and race bars, line extensions and accessories.
Free shipping on all Ozone Kites in the UAE. Free worldwide shipping on most Ozone Kites and products. Reduced shipping rates for selected Ozone products to Qatar, Bahrain, Oman, Saudi Arabia, Kuwait, Lebanon, Egypt.